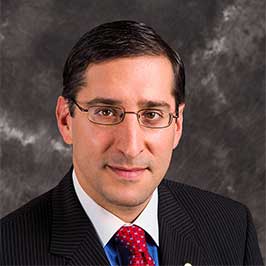 Vincent Serratore is founder and Senior Managing Director of Heritage Wealth Management. He has been serving clients for over 19 years.
Prior to starting Heritage Wealth Management Vincent was a Registered Representative at John Hancock Financial Services where he managed money for individuals and businesses. After a few short years he was promoted to Vice President of Sales at John Hancock Funds in Boston where he was responsible for increasing assets under management throughout the country as well as implementing new marketing and budgeting strategies.
As a graduate of Bryant University with a double major in Economics and International Studies, Vincent uses his economic and financial acumen to benefit not only his clients, but also the community by assisting non-profit organizations and charities in raising funds for their foundations. He has conducted hundreds of seminars for individuals and businesses around the country and has also appeared on national talk radio shows and broadcasts for major investment institutions.
Vincent is the son of retired immigrant parents who currently reside in Norwood, Mass. He lives in Walpole with his wife Denise, a physician with Harvard Vanguard Medical Associates, and their children Robert and Alison. Vincent enjoys cooking, exercising and playing golf when he isn't helping his clients achieve financial independence.

 
Zero Governors Avenue, Suite 34
Medford, MA 02155
Email: info@HWMcorp.com
Website: www.www.HWMcorp.com
Phone: 800.620.9330